About Munciana
Munciana began as one team in 1974 and has grown into the longest running and one of the most successful clubs in America.
Delaware County, home of Munciana Volleyball is considered one of the top three volleyball counties in the country. We field teams in all age divisions from 10U-18U at the Open, National, and Regional levels, plus a TNT team of young players new to the game.
MUNCIANA VOLLEYBALL CLUB
200 South CR 600 W
Yorktown, Indiana 47396
Phone
765.759.8790
Email
info@munciana.com
Our Mission
Teaching and training continue to drive the Munciana culture. However, it is the athletes and coaches who make it all happen. Our athletes' ability to navigate obstacles, embrace the grind, and personal desire to improve has been paramount to the evolution of our club. Success in school ball and collegiately is evidence of our athletes training habits and competitive nature while continuity in our coaching staff is a stabilizing factor in our club. 16 coaches have been with our club 10 years or more. That said, over 120 of our coaches have moved to the collegiate level. Most recently, two of our former coaches served as head coaches of the 2021 and 2022 NCAA National Championship teams (Craig Skinner at Kentucky, '20 and Kelly Sheffield at Wisconsin, '21).
OUR FACILITY
Munciana has its own 42,000-square foot facility, which houses six volleyball courts. The facility serves as home base for the club, as well as the 25-30 tournaments that it hosts each year.
Our program also runs the largest camp program in the nation, with more than 10,000 participants attending each year.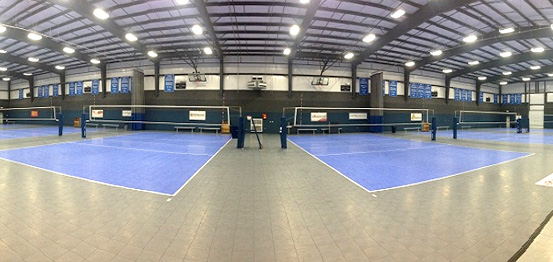 Mike Lingenfelter
Co-Director
Geneva Dudley
Yorktown Office Manager
Sarah Roush
Events & Lessons Coordinator
Pancho Alvarez
Facility Manager
Alyssa Lingenfelter
Recruiting Coordinator & Youth Programming
Alyssa Peters
Pro Shop Manager & Camp Logistics
Dan Bergren
Camp Director